If you're looking for a dependable, easy-driving pre-war car, the odds are poor that a Willys-Overland Whippet is on your radar. After all, they were only selling a quarter-million of them per year–how good could they be?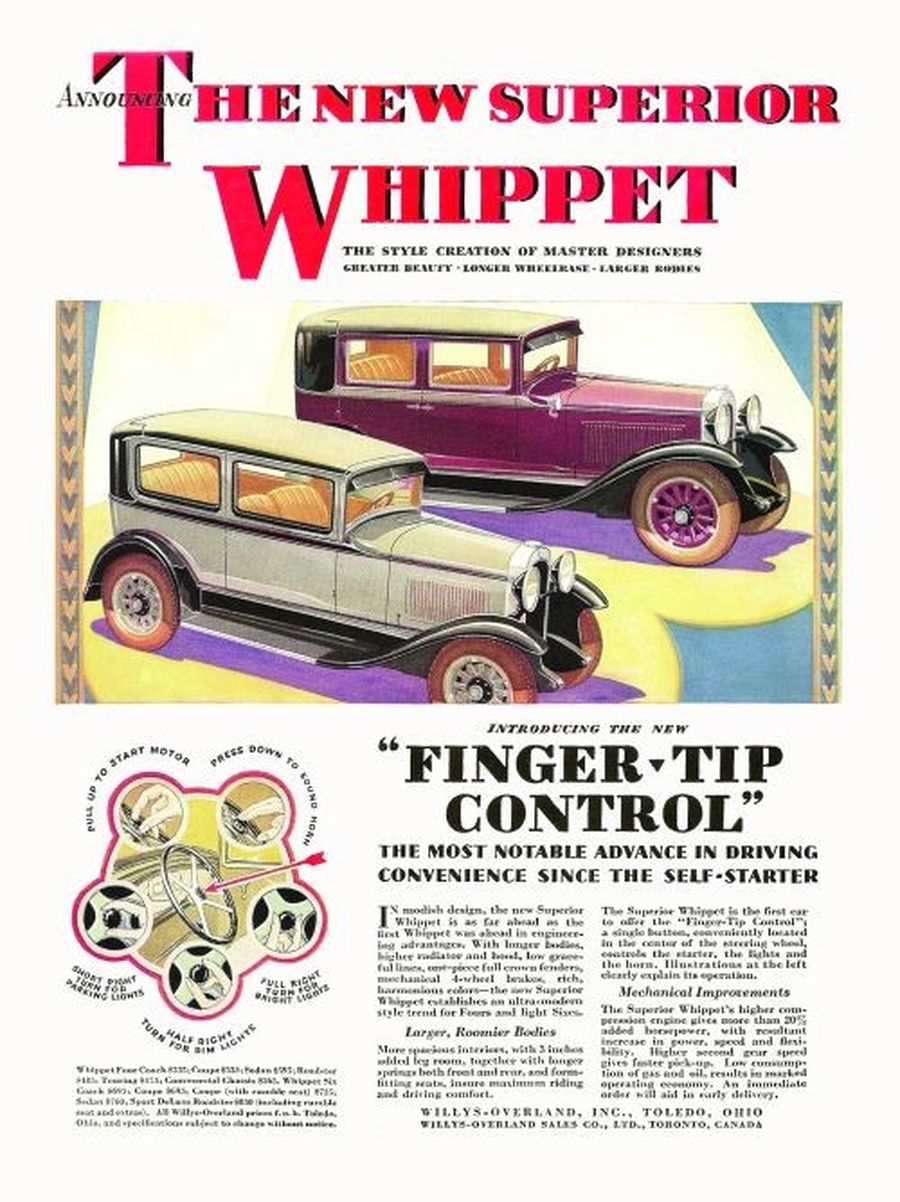 We mostly know Willys today for Jeeps and Jeepsters, but the Whippet was one of the most popular cars of its day. Because it's not in use now, you might think there was something wrong with its Knight sleeve-valve six-cylinder engine, but Willys built them for 20 years, and well-known makes, including Daimler, Minerva, Mercedes, Voisin and Panhard et Levassor all used it successfully. The real drawbacks were from the much more expensive manufacturing process, and licensing fees. But the entire Whippet is built to a similar high standard, such that it was hard for Willys-Overland to make a profit, even with their immense volume.
Then, only a year after the Whippet debuted, Ford introduced its Model A. It couldn't offer the cachet of a six-cylinder engine, but it had substantial power and cost much less. By 1929, this was a hot segment, with half-a-dozen cars competing in the under-$900 range. The Whippet offered good performance and 50hp for $760, with competition from the Chevrolet International, De Soto Model K, Essex The Challenger, Pontiac Big Six and Plymouth Model U.
They're all priced comparably today, too, which is good news for Whippet owners. While they don't trade hands as often as they once did, values used to be a distant second to popular Fords and Chevrolets. With some work, you can find four-door sedans from any of these lines (aside from slightly more expensive but still reasonable Essex and possibly the Plymouth) for under $10,000. Unlike Model As or Chevrolet Internationals, however, Whippets are still obscure enough that they can sometimes still slip through the cracks: In May of 2009, we saw a restored, running, driving, ready-to-go 1929 model 96-A sedan sell at auction for $4,250. That's beyond reasonable, it's a level at which you might think about buying one with your money from bagging groceries. It's hard to find any decent car of any era for much less than that.